OFFICIAL SHOP
With official products of the club, the TPM shop now open from!
The TP Mazembe shop version 2013 has opened Thursday, april 4th, at 11 a.m. This new boutique dedicated to fans of TPM provides the exclusive official brand products of TP Mazembe.
Open especially for the match against Mochudi (16th final second leg of the Champions League) Sunday 7 April, the new space "100% TPM derivatives" is selling its first products: T-shirts and caps. This collection will grow in the future.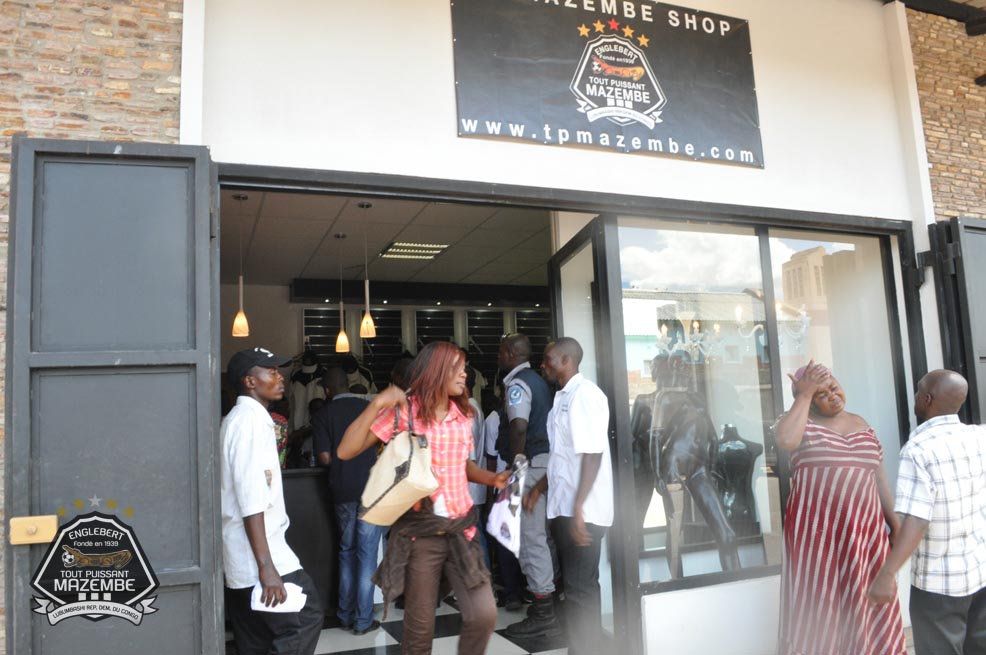 The shop Mazembe: a great enthusiasm at the opening!
Now it's over the sale of pirated jerseys in the city: only the new shop located at TPM Stadium in Kamalondo shall market these items related to the club. At mid-day, the TPM shop is selling T-shirts and caps in perspective of game against Mochudi Chiefs. This launching experienced tremendous enthusiasm nearly a thousand of customers who lined up in the following hours. Some they wanted to buy either T-shirt at affordable price (respectively 7000 and 15,000 FC) a cap at 15,000 FC.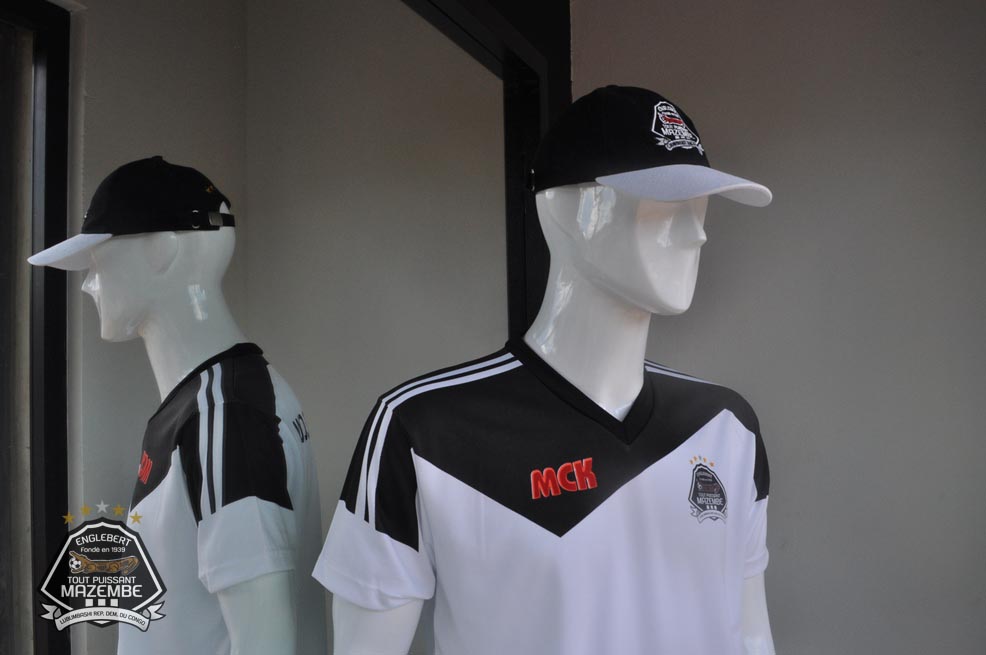 Official T-shirts and caps are already on sale.
PHOTO GALLERY